One of the prob­lems with run­ning your own busi­ness is that you are often too busy to man­age your Face­book page.
The great thing about Face­book is that it has a built-in sched­uler that allows you to plan your posts in advance. If you can find a block of time on one day, you can use it to plan sev­er­al posts for the week.
Here is how to sched­ule your Face­book posts:
1. After typ­ing your update, select the clock icon in the bot­tom left.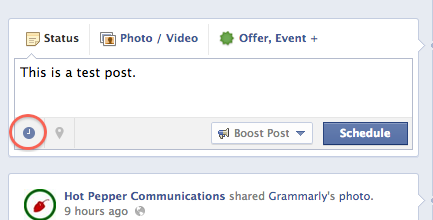 2. Select your year, month, day, hour and minute. The minute is option­al if you want to post on the hour.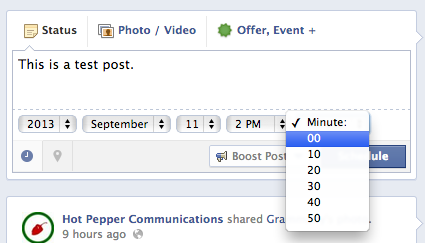 3. Press "Sched­ule".
That's it! Easy peasy.
If you want to see your sched­uled posts at any time, click on "Edit Page' in the top right cor­ner of your page, and select "Use Activ­i­ty Log".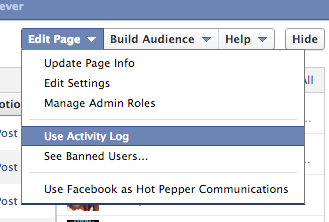 Did you know I pro­vide social media man­age­ment ser­vices? It's an afford­able ser­vice for peo­ple who don't have time to man­age their social media accounts effec­tive­ly. Con­tact me for details.
I am a copy­writer and copy­ed­i­tor. I blog on writ­ing tips most­ly, but I some­times throw in my thoughts about run­ning a small busi­ness.
Fol­low me on Twit­ter at @hotpepper.