You've heard me say that prop­er punc­tu­a­tion is nec­es­sary to clear­ly get your mes­sage across. Some­times the punc­tu­a­tion makes sub­tle dif­fer­ences (like using em dash­es instead of paren­the­ses); oth­er times, even just basic punc­tu­a­tion makes a big dif­fer­ence:
Look at these 8 exam­ples of mes­sages that com­plete­ly change based on punc­tu­a­tion:
1. Don't wear black peo­ple.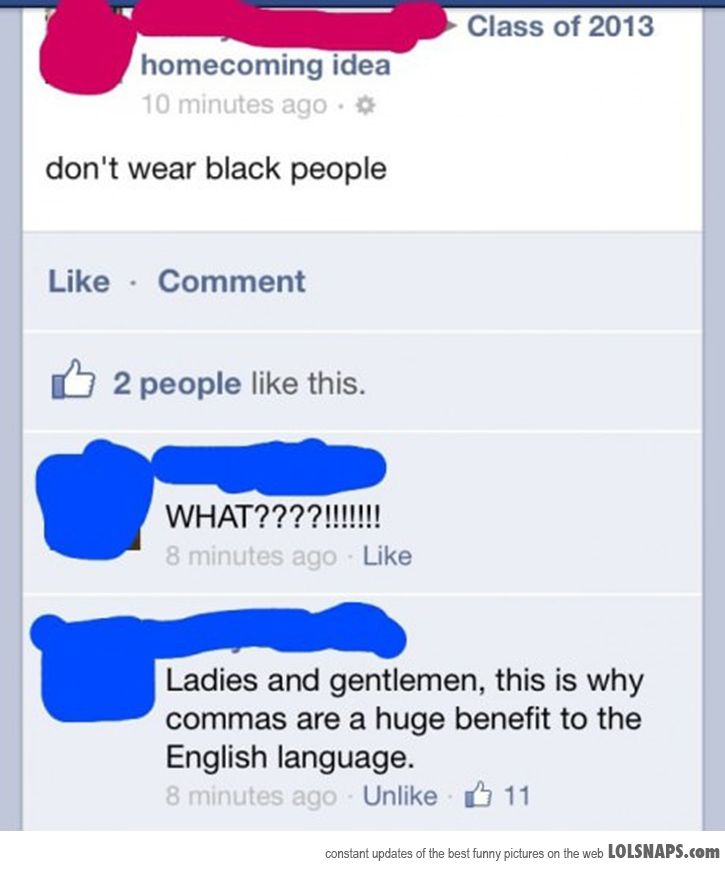 2. Has blade, named Sting.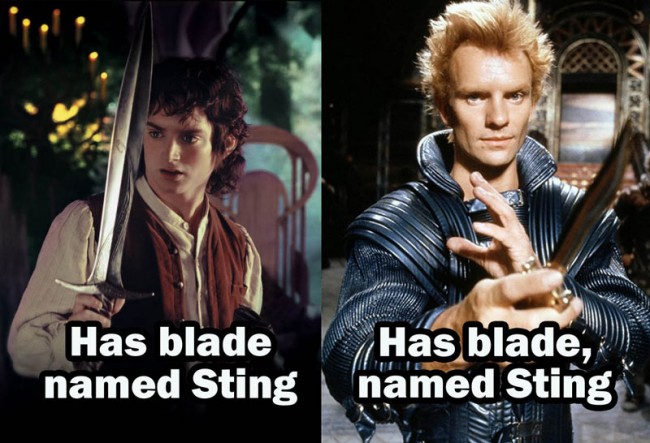 3. Stop club­bing, baby seals.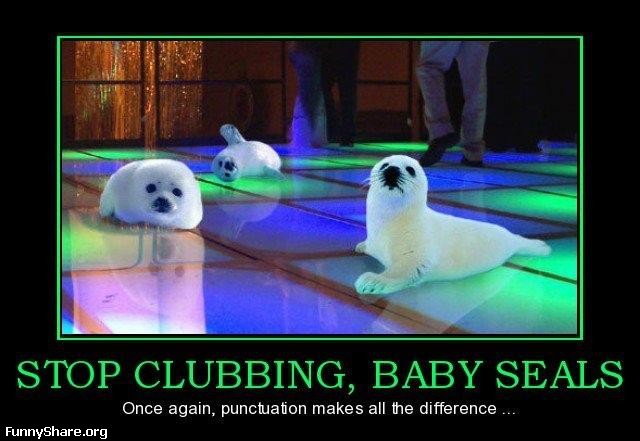 4. Let's eat Grand­pa.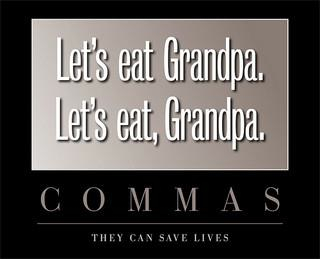 5. I had eggs, toast and orange juice.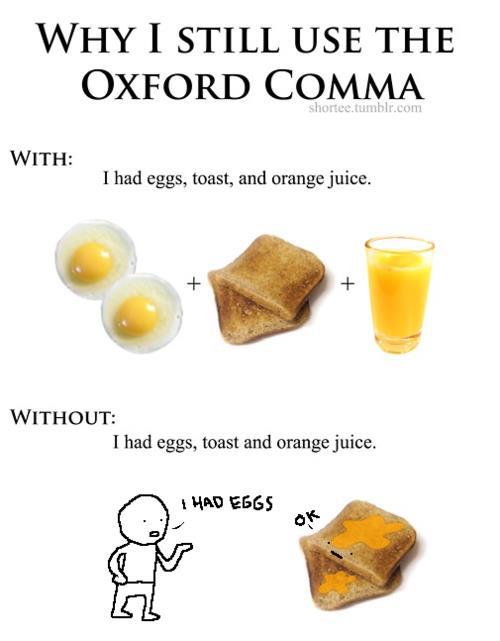 6. Rachael Ray finds inspi­ra­tion in cook­ing her fam­i­ly and her dog.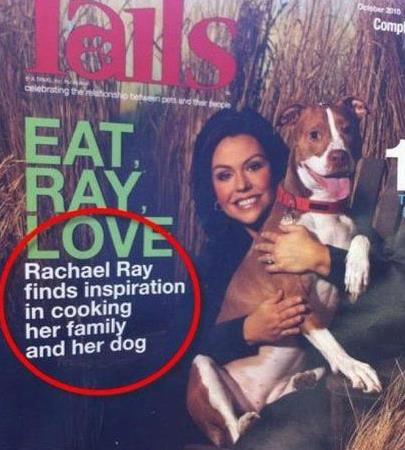 7. I love her peri­od.
8. It's rain­ing, cats and dogs.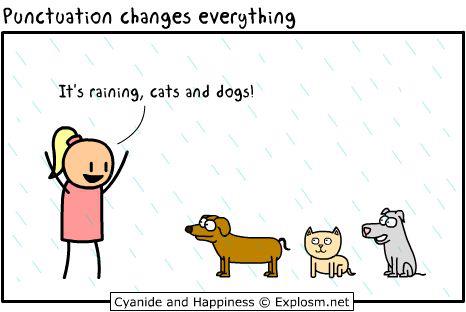 Hope you enjoyed these.
Do you know of any oth­ers? Share them in the com­ments below.
I am a copy­writer and copy­ed­i­tor. I blog on writ­ing tips most­ly, but I some­times throw in my thoughts about run­ning a small busi­ness.
Fol­low me on Twit­ter at @hotpepper.