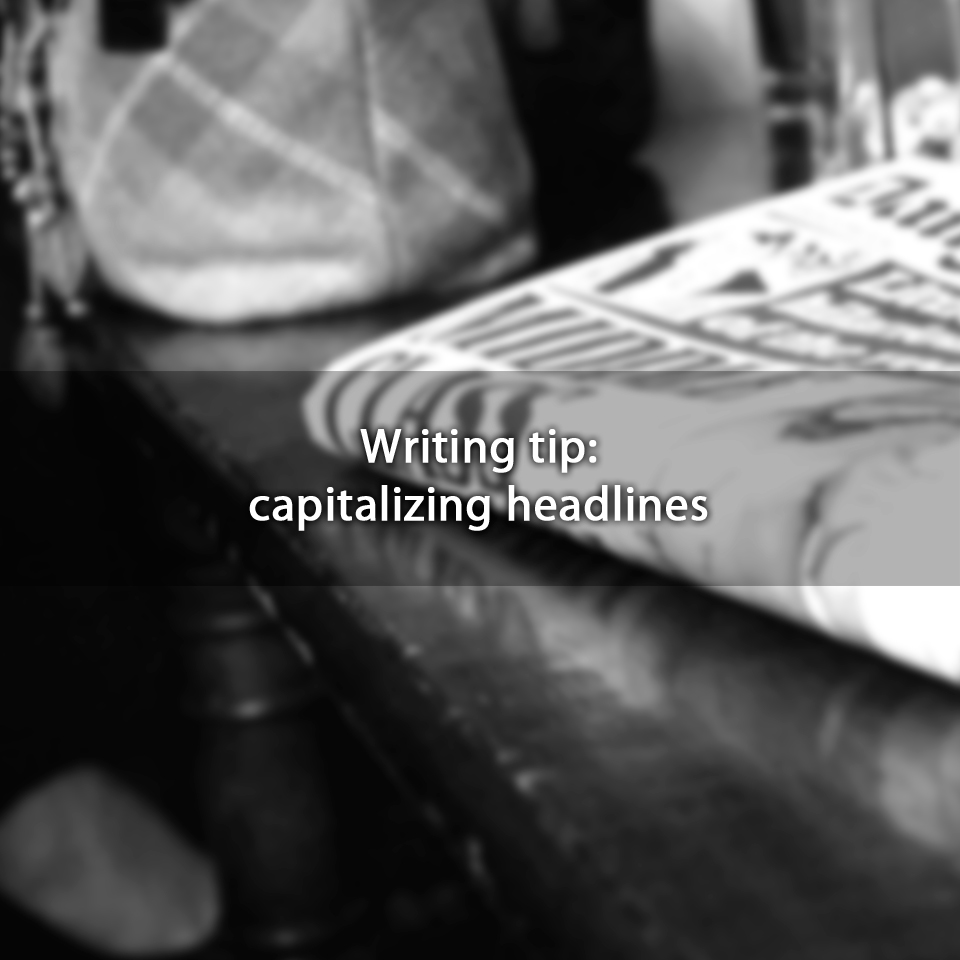 A pop­u­lar writ­ing con­ven­tion is to use lib­er­al­ly cap­i­tal­iza­tion in head­ings. I see this blog posts, but I see it on news sites, too.
Accord­ing to The Cana­di­an Style, pub­lished by the Trans­la­tion Bureau, has this to say on the mat­ter:
In head­ings that begin at the mar­gin, cap­i­tal­ize only the first word and any oth­er words that require cap­i­tals in their own right. In cen­tred head­ings, cap­i­tal­ize all words except for arti­cles (unless they begin the head­ing) and any con­junc­tions or prepo­si­tions of few­er than four let­ters. Prepo­si­tions that are an insep­a­ra­ble part of the verb should also be cap­i­tal­ized.
So, for head­ings in blog posts, cap­i­tal­iz­ing every word is unnec­es­sary. Just cap­i­tal­ize the first word and leave the rest low­er­case.
I am a copy­writer and copy­ed­i­tor. I blog on writ­ing and social media tips most­ly, but I some­times throw in my thoughts about run­ning a small busi­ness. Fol­low me on Twit­ter at @hotpepper.