Last year, a local firm hired me to man­age their com­pa­ny Face­book page. Here is what their per­for­mance looked like for the 2 months pri­or to my tak­ing it over.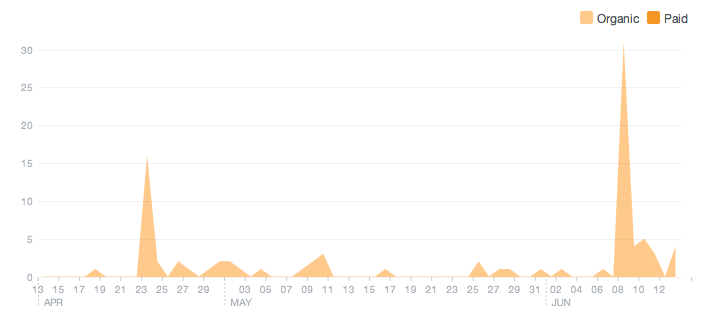 As you can see, their posts were going nowhere. They had sev­er­al days where none of their con­tent reached even one per­son on Face­book, and even on their best day, it reached few­er than 40 peo­ple. Most days were only 5 peo­ple or few­er.
A year lat­er, this is what the same time peri­od looked like: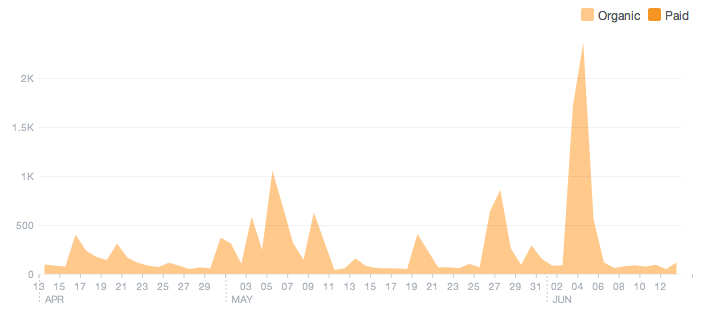 Now, that's much bet­ter. :)
The best day had a reach approach­ing 2,400 peo­ple, an increase of 6200%! Even the worst day was bet­ter than the best day last year. Only 4 days dropped below 50, and all but a dozen or so were above 100.
So how did I do it?
I took a 3-pronged approach:
I increased the num­ber of pages they fol­lowed to cre­ate a larg­er cura­tion pool.
I inter­act­ed with con­tent on those pages.
I shared con­tent from those pages (5 posts per day).
By increas­ing my cura­tion pool, it gave me a greater selec­tion of con­tent to choose from to share on their page. By shar­ing con­tent and lik­ing and com­ment­ing on that con­tent on oth­ers' pages, it encour­aged them to inter­act with and share con­tent from my client's Face­book page. By shar­ing sev­er­al posts per day, it increased the num­ber of news feeds on which their con­tent would appear.
This was all organ­ic growth, with my spend­ing about 6 hours per month on their page. I pre­fer organ­ic growth because I feel it makes the growth more sus­tain­able than, say, buy­ing inter­ac­tions (unless you have a lot of mon­ey to spend on pro­mot­ing posts).
What tricks do you use to increase Face­book reach on your com­pa­ny page?
I am a copy­writer and copy­ed­i­tor. I blog on writ­ing tips most­ly, but I some­times throw in my thoughts about run­ning a small busi­ness. Fol­low me on Twit­ter at @hotpepper.