Have you ever seen a friend of yours interact with someone else's content on Facebook and wished you could see that person's content on your own News Feed?
Luckily, there's a way: follow them. And you can follow them without being friends.
Following people is easy, and it requires only one click.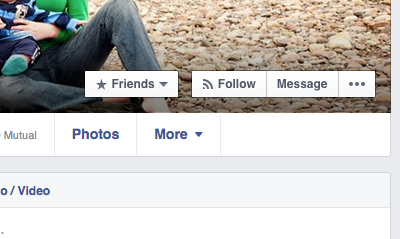 Go to the person's Facebook profile page, and click on the Follow button at the bottom of the cover photo. That's it!
After you follow the person, you have an extra option.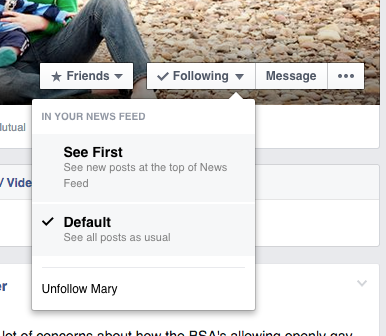 The "See First" option allows this person's content show up at the top of your News Feed rather than be mixed in with all the other posts on your feed.
And that's how you can follow someone on Facebook without being friends.
Please note, however, that you can follow only people who have their "Who can follow me" setting set to "Everyone".
I am a copywriter and copyeditor. I blog on writing tips mostly, but I sometimes throw in my thoughts about running a small business. Follow me on Twitter at @hotpepper.