Did you know that you can like a Face­book page as your own company's Face­book page?
Lik­ing oth­er pages as your page rather than as your­self is a great way to increase engage­ment on Face­book. Pages you like will prob­a­bly like you back, and it will add them to your Pages Feed, a news feed for pages.
It's super easy to like anoth­er page as your own. Just fol­low these 3 steps.
1. Select "Like as your page…"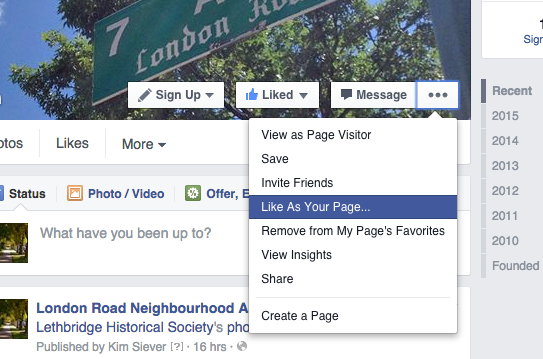 Go to the page you want to like, then click on the "…" but­ton in the low­er right cor­ner of their cov­er pho­to. Select "Like as your page…".
2. Click on the drop down menu.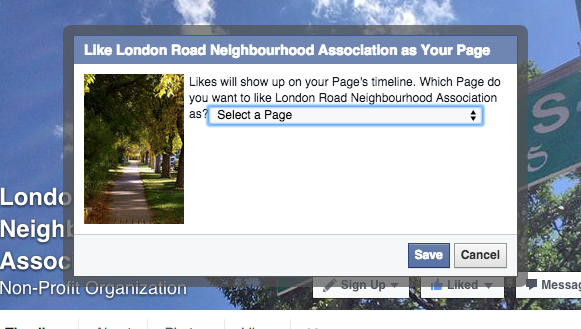 In the pop up win­dow, click on the drop down menu.
3. Select your company page.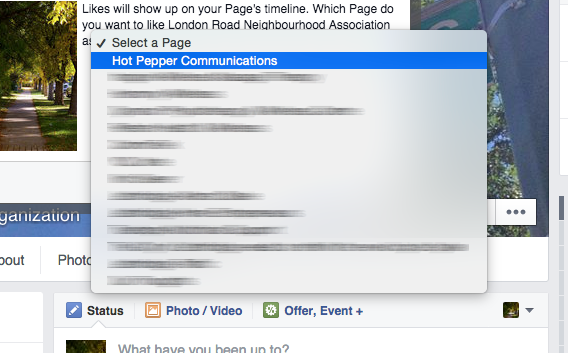 Scroll down to your com­pa­ny page, and click on it. Then select the "Save" but­ton.
That's it.
I am a copy­writer and copy­ed­i­tor. I blog on writ­ing tips most­ly, but I some­times throw in my thoughts about run­ning a small busi­ness. Fol­low me on Twit­ter at @hotpepper.