Did you know that you can like a Facebook page as your own company's Facebook page?
Liking other pages as your page rather than as yourself is a great way to increase engagement on Facebook. Pages you like will probably like you back, and it will add them to your Pages Feed, a news feed for pages.
It's super easy to like another page as your own. Just follow these 3 steps.
1. Select "Like as your page…"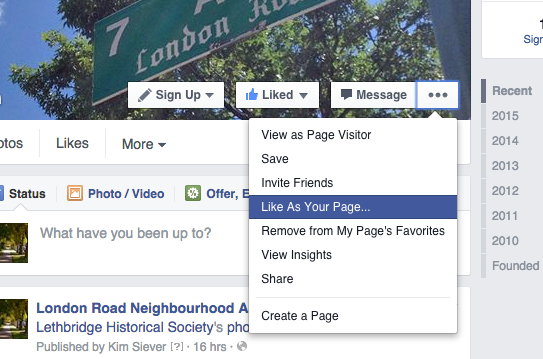 Go to the page you want to like, then click on the "…" button in the lower right corner of their cover photo. Select "Like as your page…".
2. Click on the drop down menu.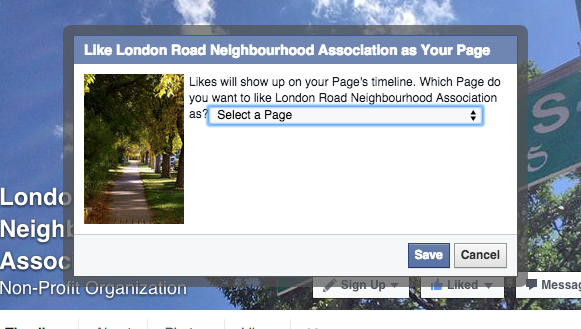 In the pop up window, click on the drop down menu.
3. Select your company page.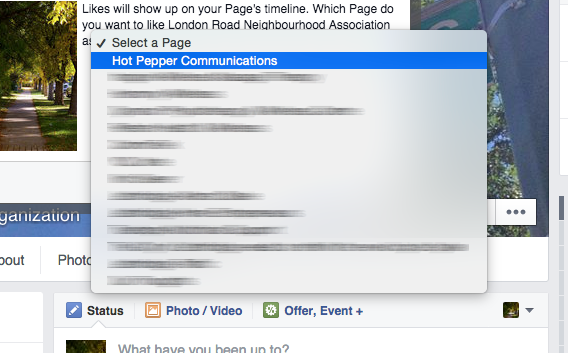 Scroll down to your company page, and click on it. Then select the "Save" button.
That's it.
I am a copywriter and copyeditor. I blog on writing tips mostly, but I sometimes throw in my thoughts about running a small business. Follow me on Twitter at @hotpepper.