Have you ever seen a friend of yours inter­act with some­one else's con­tent on Face­book and wished you could see that person's con­tent on your own News Feed.
Luck­i­ly, there's a way: fol­low them.
Fol­low­ing peo­ple is easy, and it requires only one click.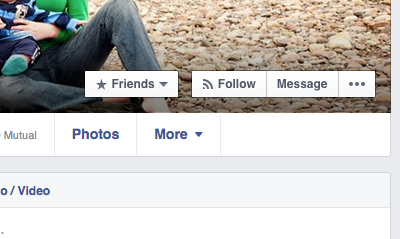 Go to the person's Face­book pro­file page, and click on the Fol­low but­ton at the bot­tom of the cov­er pho­to. That's it!
After you fol­low the per­son, you have an extra option.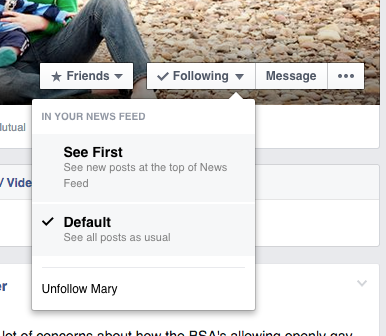 The "See First" option allows this person's con­tent show up at the top of your News Feed rather than be mixed in with all the oth­er posts on your feed.
Please note, how­ev­er, that you can fol­low only peo­ple who have their "Who can fol­low me" set­ting set to "Every­one".
I am a copy­writer and copy­ed­i­tor. I blog on writ­ing and social media tips most­ly, but I some­times throw in my thoughts about run­ning a small busi­ness. Fol­low me on Twit­ter at @hotpepper.