A cou­ple of weeks ago, a friend emailed me to ask how to change the sub­cat­e­go­ry on her Face­book page.
To see what I'm talk­ing about, take a look at my page: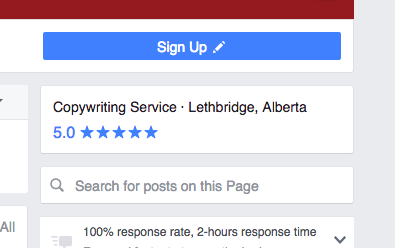 Even though it's tech­ni­cal­ly a sub­cat­e­go­ry, it looks like a ser­vice that I offer. This is where my friend was con­fused. The con­fu­sion comes from Face­book Pages hav­ing two sec­tions that dis­cuss what your com­pa­ny does.
Here is the Ser­vices sec­tion on my Face­book page: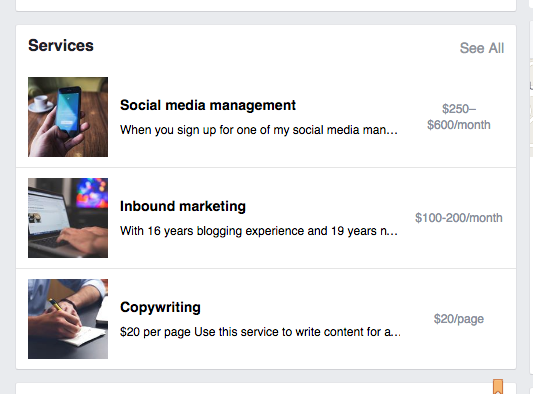 So, while one area is for ser­vices and one is for sub­cat­e­gories, they both look like ser­vices. And it was the top one that my friend need­ed to edit. Pre­vi­ous­ly, it read "acupunc­ture", and she want­ed it to read "chi­ro­prac­tor".
Here is how to edit your Face­book page's sub­cat­e­gories:
1. Click on the "About" tab.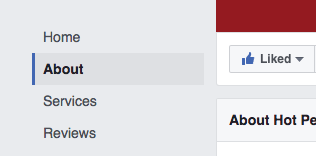 2. Then click on "Page info".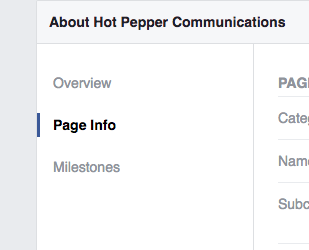 3. Hov­er over the "Sub­cat­e­gories" sec­tion until you see an "Edit" link on the right hand side.

4. Click on Edit, change your sub­cat­e­gories, and click on "Save changes"
That's it.
Com­ment below if you found this tuto­r­i­al help­ful.
I am a copy­writer and copy­ed­i­tor. I blog on writ­ing and social media tips most­ly, but I some­times throw in my thoughts about run­ning a small busi­ness. Fol­low me on Twit­ter at @hotpepper.