A few months ago, I wrote an arti­cle about how cor­rect­ing oth­ers' gram­mar online is clas­sist. On the oppo­site end of the argu­ment is the idea that we shouldn't wor­ry about how we write at all.
I engage with a lot of peo­ple online: Face­book, Twit­ter, com­ment sec­tions, and more. Seri­ous­ly. A lot. Some­thing I see time and time again are peo­ple who repeat­ed­ly pub­lish some­thing rid­dled with errors. I'm not even talk­ing about obscure gram­mar rules. I'm talk­ing about very obvi­ous errors.
And while cer­tain­ly poor edu­ca­tion may be to blame, I've come to won­der whether the pres­sure for imme­di­ate response is part­ly at fault. Admit­ted­ly anec­do­tal, I find that when peo­ple are respond­ing quick­ly and are pas­sion­ate on their posi­tion that they tend to type quick­ly and are even quick­er to press "Send".
As a result, I believe, we are skip­ping proof­read­ing entire­ly.
Tech­nol­o­gy makes it easy to quick­ly check for errors today. Not just auto­cor­rect either. Check out these two screen­shots: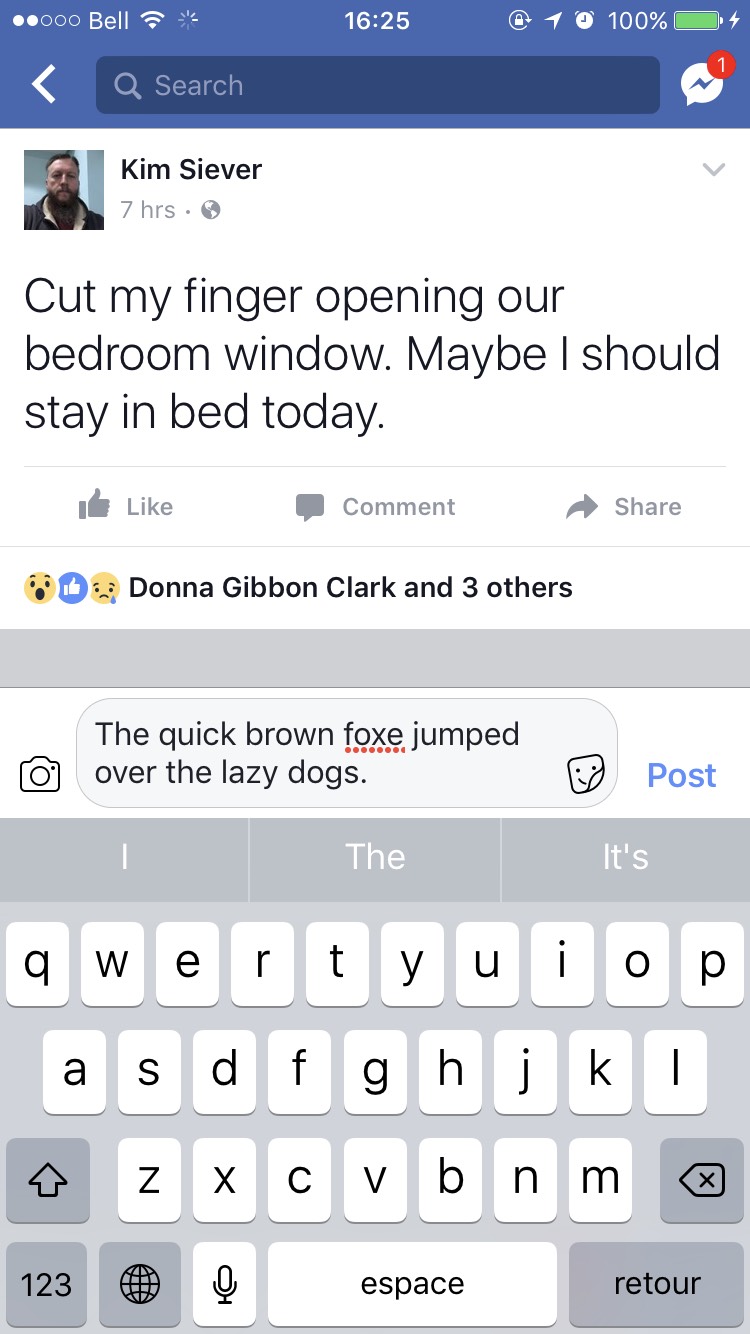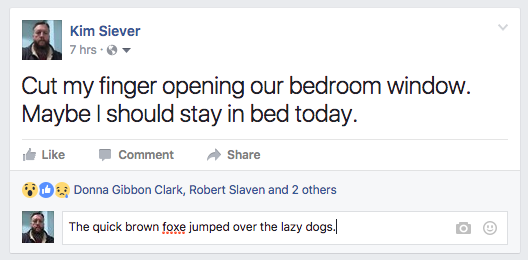 The first screen­shot is from my iPhone and the sec­ond is from the desk­top ver­sion of Chrome. In both cas­es, the app high­lights a spelling mis­take for me (this fea­ture is vir­tu­al­ly ubiq­ui­tous now). If I take a moment or two before press­ing "Send", I'd notice the spelling mis­take, and I can eas­i­ly fix it.
So, while I still main­tain that we have a respon­si­bil­i­ty to not shame peo­ple for their writ­ing as a way to dis­miss their points, we also have a respon­si­bil­i­ty to proof­read our own writ­ing. It will help us bet­ter get out point across and give us a moment or two to pause before press­ing "Send".
I am a copy­writer and copy­ed­i­tor. I blog on writ­ing tips most­ly, but I some­times throw in my thoughts about run­ning a small busi­ness.
Fol­low me on Twit­ter at @hotpepper.