Have you ever seen a friend post some­thing on Face­book with the cap­tion, "Post­ing this to read lat­er"?
Well, the good news is that Face­book has a fea­ture that allows you to save stuff to read lat­er.
All you have to do is click in the top right cor­ner of any post that shows up in your feed and select "Save link". Here is what it looks like on the desk­top: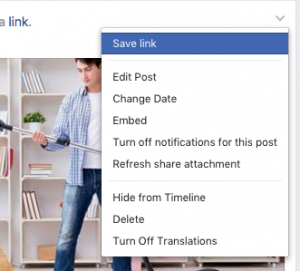 Here is what it looks like in iOS: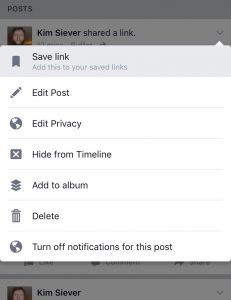 Then when you are ready to view your saved links, sim­ply click on "Saved" in the "Explore" sec­tion of your news­feed: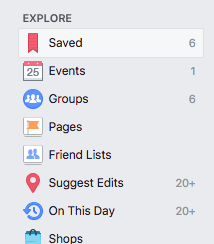 On iOS, you'll need to click on your pro­file first:
That's all there is to sav­ing Face­book posts to read lat­er.
I am a copy­writer and copy­ed­i­tor. I blog on writ­ing tips most­ly, but I some­times throw in my thoughts about run­ning a small busi­ness.
Fol­low me on Twit­ter at @hotpepper.