A cou­ple of weeks ago, I post­ed some­thing on a Face­book page I man­age, and I received sev­er­al com­ments with just an aster­isk as the com­ment text: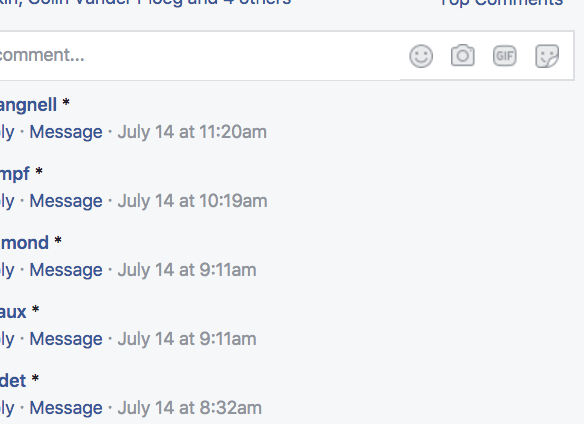 Peo­ple do this so they will get noti­fied if some­one com­ments on the post. In this case, hope­ful­ly some­one with addi­tion­al infor­ma­tion.
The prob­lem is that Face­book already has a built-in fea­ture that serves this pur­pose, effec­tive­ly mak­ing this clut­ter that annoys page man­agers.
So how do we use this so-called fea­ture?
In the top right of the any post you want to be noti­fied about, click on the down arrow and turn on noti­fi­ca­tions:
And on iOS: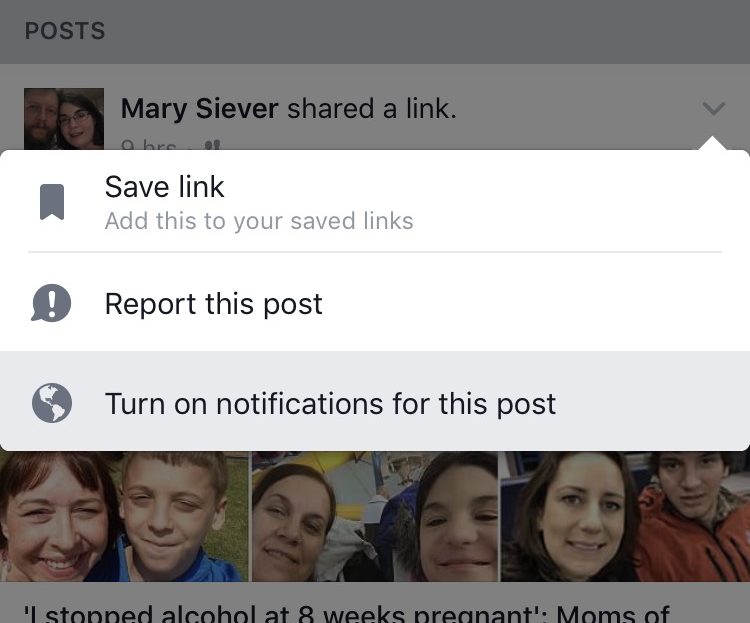 Like­wise, if you get tired of the noti­fi­ca­tions, fol­low the same steps to turn them off. It also works for posts for which you didn't specif­i­cal­ly turn on noti­fi­ca­tions (noti­fi­ca­tions are turned on auto­mat­i­cal­ly when you com­ment on some­thing).
Using the turn on noti­fi­ca­tions fea­ture will still get you what you want while mak­ing it eas­i­er on page man­ag­er and oth­er read­ers.
I am a copy­writer and copy­ed­i­tor. I blog on writ­ing tips most­ly, but I some­times throw in my thoughts about run­ning a small busi­ness.
Fol­low me on Twit­ter at @hotpepper.