Have you ever been added to a group mes­sage on Face­book then been inun­dat­ed with mul­ti­ple noti­fi­ca­tions of peo­ple leav­ing the group?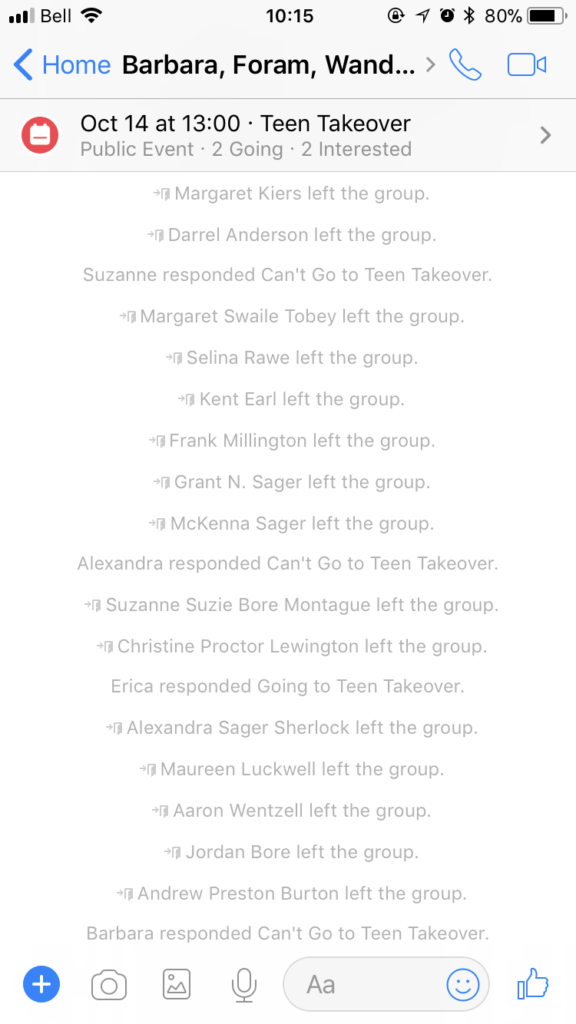 The above image is a prime exam­ple of this. The first instinct is to leave the group. And doing so will imme­di­ate­ly turn off noti­fi­ca­tions for you. How­ev­er, every time some­one leaves the group, every­one remain­ing gets noti­fied of it. It's a vicious cycle.
If you're inter­est­ed in mak­ing it eas­i­er for every­one else and get­ting rid of the noti­fi­ca­tions, just mute the con­ver­sa­tion.
On the phone
Here's how to mute the con­ver­sa­tion on your phone. I use an iPhone, but since it's in the Mes­sen­ger app, it should be fair­ly sim­i­lar on an Android device.
First thing you do, is click on the name of the group at the top of the screen. If it hasn't received a name yet, it may just be a list of names. Once you click on that, you will see the screen below.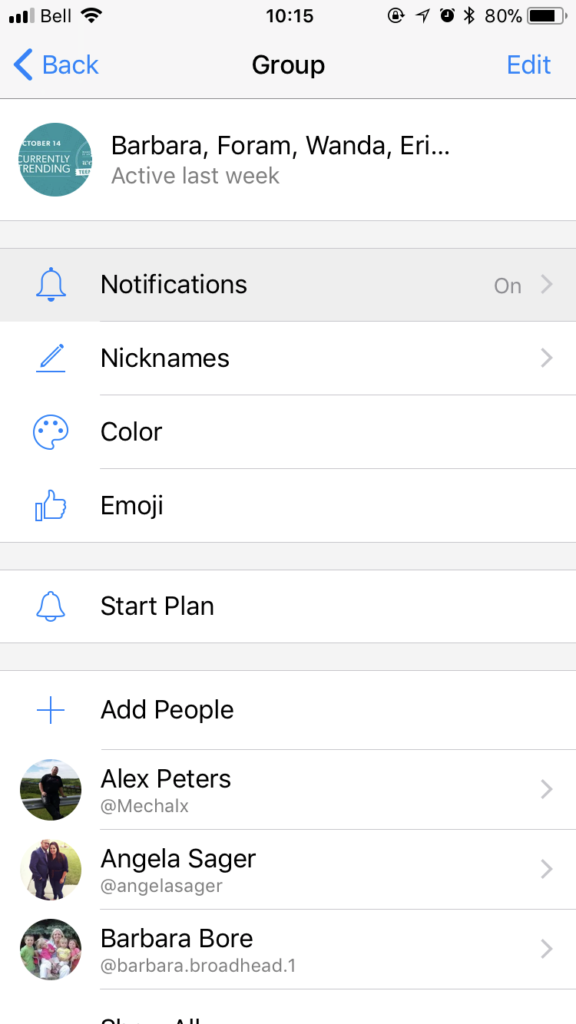 Once here, click on "Noti­fi­ca­tion". That will bring to the fol­low­ing screen.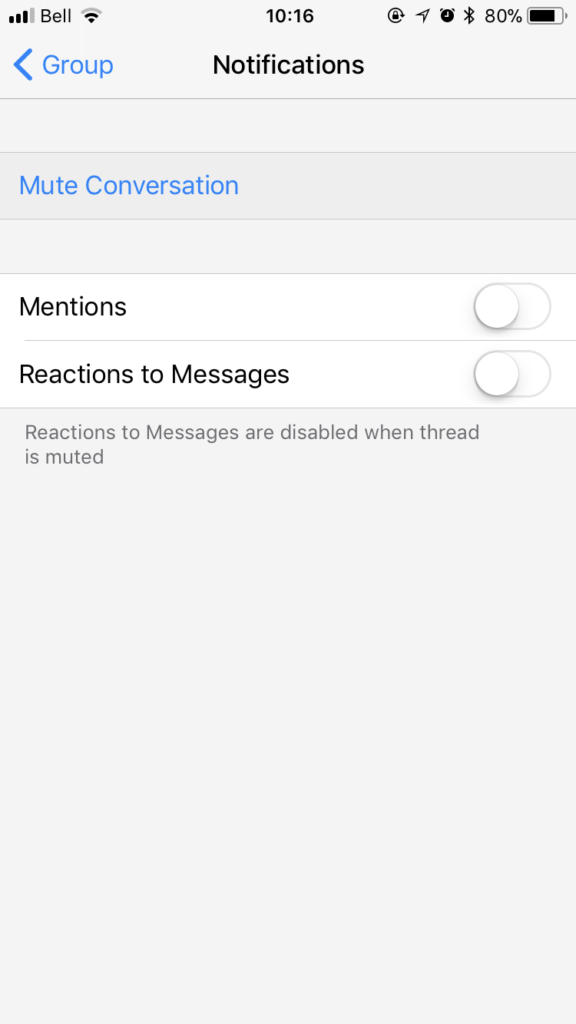 Click on "Mute Con­ver­sa­tion". You'll see the fol­low­ing pop up mes­sage.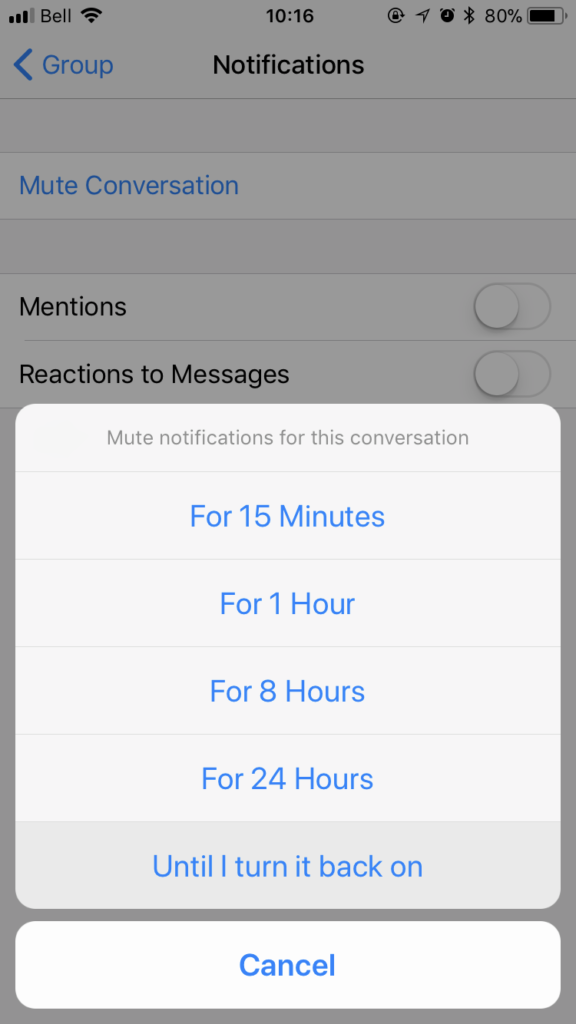 Click on "Until I turn it back on". That will turn it off indef­i­nite­ly. You could choose a short­er dura­tion if you pre­fer, depend­ing on the nature of the group mes­sage (say, if you were about to head into class, for exam­ple).
Once you've done that, you should see the fol­low­ing screen. If you change your mind, just click on "Unmute Con­ver­sa­tion", and you'll get all the noti­fi­ca­tions again.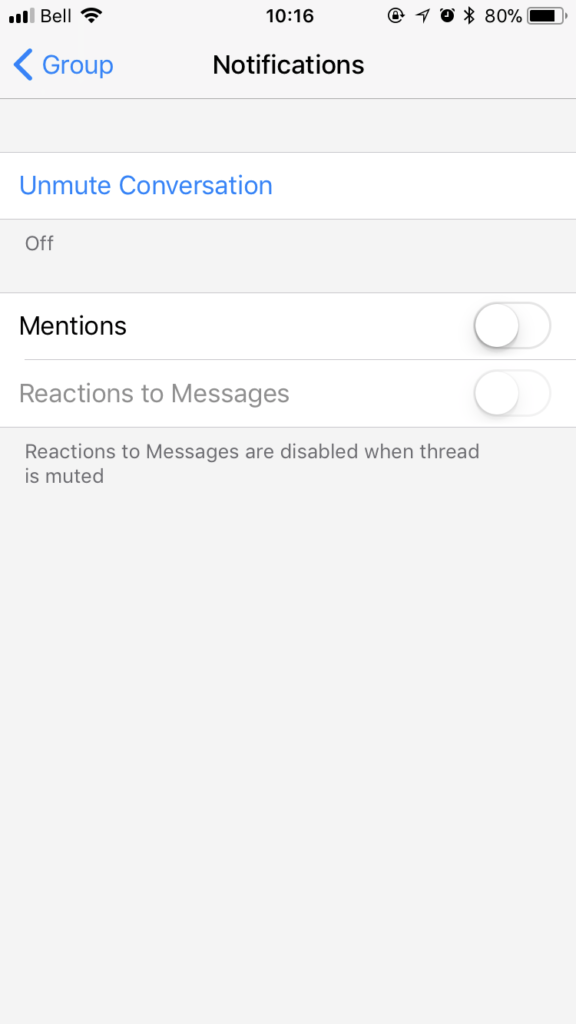 On your computer
From your com­put­er, open up Mes­sen­ger. Open up the group.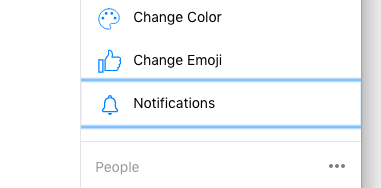 On the right hand side, click on "Noti­fi­ca­tions".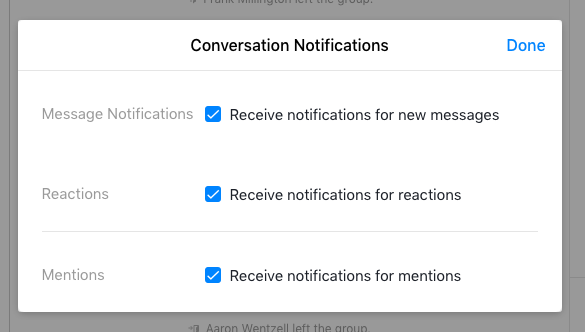 Uncheck these box­es. When you uncheck the first box, you should get the fol­low­ing pop up win­dow:
Click "Indef­i­nite­ly", as I indi­cat­ed in the phone instruc­tions.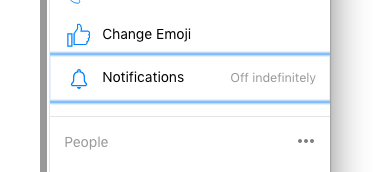 After you're done, you should have a note in the right side­bar show­ing that noti­fi­ca­tions are off indefin­teiyl
I am a copy­writer and copy­ed­i­tor. I blog on writ­ing and social media tips most­ly, but I some­times throw in my thoughts about run­ning a small busi­ness. Fol­low me on Twit­ter at @hotpepper.