and I'm a copy writer in Leth­bridge, AB.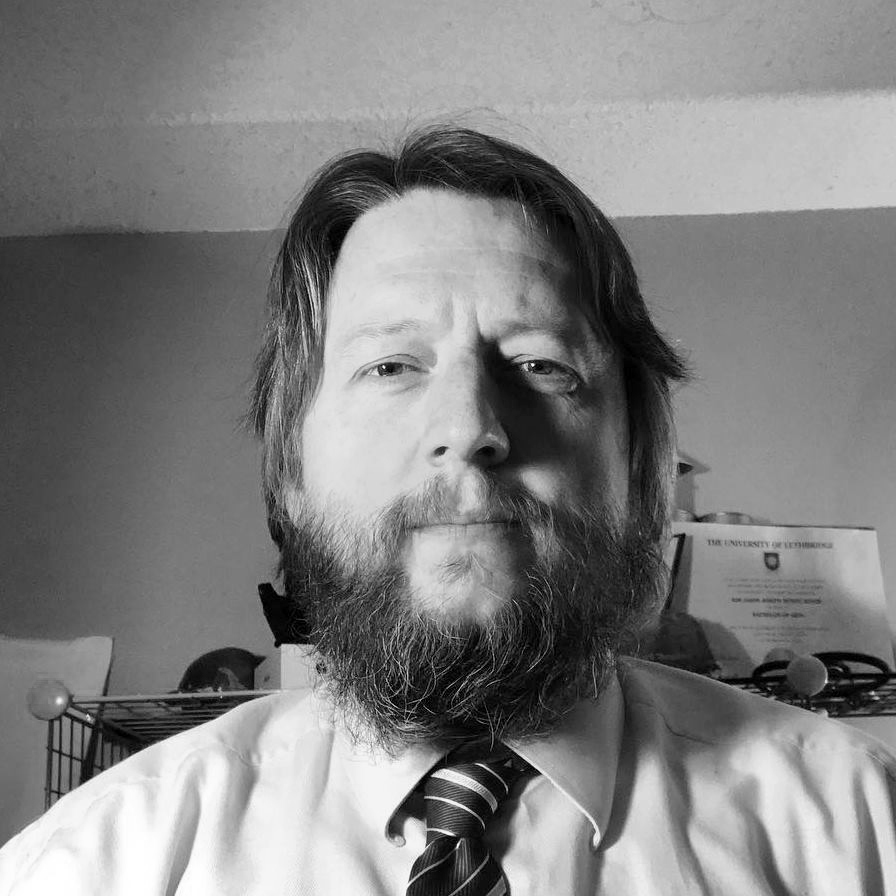 I've been writ­ing and edit­ing for over 30 years. I spe­cial­ize in mak­ing your copy clear and con­cise.
Peo­ple are always sur­prised when I tell them I've been writ­ing and edit­ing for over 30 years. True, much of those 3 decades saw me edit­ing and writ­ing off and on. But, I've been get­ting paid for my writ­ing now for over a decade, and I've been run­ning my copy writ­ing busi­ness in Leth­bridge for over 5 years.
If your writ­ing is per­pet­u­al­ly plagued by wordi­ness, then you've come to the right place. I spe­cial­ize in writ­ing that elim­i­nates wordi­ness and mak­ing mes­sages clear­er and more con­cise.
Conciseness
Spe­cial­ize in elim­i­nat­ing wordi­ness
Clarity
Help you get straight to the point
Web writing
Over 2 decades writ­ing for the web
Engaging
Strong, con­cise lan­guage keeps read­ers engaged
Here are a hand­ful of the most recent arti­cles I've writ­ten on writ­ing, edit­ing, and gram­mar.
I charge per page, not per word or per hour.
I charge $25 per page for writ­ing. That's based on 12 pt Cam­bria font with 18 pt lead­ing (in oth­er words, 1.5 line spac­ing).
What's your turn around time?
It usu­al­ly depends on my sched­ule at the time. If I'm work­ing on mul­ti­ple projects, it may take me a bit longer than if your project was the only one.
Gen­er­al­ly though, if it's just 1 or 2 pages, I can do it in a day. An entire web­site might take me a week or so.
Anoth­er fac­tor is how much guid­ance I receive, and how satisi­fied you are with the first draft.
What kind of writing work
have you done?
My writ­ing expe­ri­ence is pret­ty broad. I've writ­ten web­site copy, mar­ket­ing copy, cor­re­spon­dence, news­pa­per and mag­a­zine columns, blog posts, print and elec­tron­ic newslet­ters, and much more.
If I had to pick one spe­cial­ty though, it'd be writ­ing for the web. I have over two decades man­ag­ing web­sites, so I under­stand how to keep web read­ers engaged.
One final thing. Recent­ly, I start­ed work­ing in the Writ­ing Cen­tre at the Uni­ver­si­ty of Leth­bridge, where I tutor under­grad­u­ate and grad­u­ate stu­dents to improve their aca­d­e­m­ic writ­ing. This gives me an added per­spec­tive to use when I write copy for you.
"Kim exceed­ed my expec­ta­tions and pro­vid­ed addi­tion­al val­ue through his intel­li­gent research and writ­ing. Both jobs required gen­er­at­ing search engine opti­mized con­tent that is also engag­ing and inspires an action from the cus­tomer. He had very lit­tle direc­tion and time to get it done. Need­less to say he pulled it off with tremen­dous results."
Zla­tan Fazlag­ic
"We use Kim to proof­read all of the mar­ket­ing mate­r­i­al for Triple M Hous­ing. He has always done a very excel­lent job with our con­tent, and we use him on a reg­u­lar basis. I'd high­ly rec­om­mend him, and we'll con­tin­ue to use him for future projects." Sarah Eliot
"I've worked with lots of peo­ple on edit­ing and writ­ing, and in my rea­son­ably wide expe­ri­ence, I can attest to Kim being the most per­son­able, pro­fes­sion­al, and car­ing. The fact that his work is afford­able is just a bonus." Court­ney Atkin­son